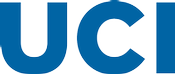 Recruitment Period
Open date: September 4th, 2020
Next review date: Friday, Oct 9, 2020 at 11:59pm (Pacific Time)
Apply by this date to ensure full consideration by the committee.
Final date: Saturday, Oct 31, 2020 at 11:59pm (Pacific Time)
Applications will continue to be accepted until this date, but those received after the review date will only be considered if the position has not yet been filled.
Description
University of California, Irvine (UCI) School of Education is looking for a postdoctoral scholar to work with Dr. Stephanie Reich (UCI), Dr. Greg Duncan, and Dr. Natasha Cabrera (University of Maryland) on a NICHD-funded family intervention targeting low-income, 2-parent families in Southern California and Washington DC. Strong quantitative skills and a background in infant/child behavioral development is highly desirable. Data collection is almost complete and work will involve data management, analysis and dissemination. As this is a bilingual project fluency in Spanish is a plus.
Responsibilities
The position involves assistance at all level of the project from data collection to dissemination. Importantly, the position will be mentored by investigators at two sites and the post-doctoral scholar will work with project staff, students and families. As the grant is in its final year, the postdoctoral scholar will be expected to collaborate with the PIs on peer-reviewed publications. Additionally, since numerous undergraduate and graduate students work on the project, the post-doctoral scholar will be expected to mentor and support more junior scholars. While there are data management expectations, the position should advance the candidate's academic career.
Requirements
Applicants must have a Ph.D. or equivalent in Education, Psychology, Human Development, Public Health, or related field. Experience with longitudinal data is a must and data management skills as required. As this project involves English and Spanish speaking families, fluency in Spanish is helpful. Writing experience and a publication record is required. Desirable qualifications include excellent written and oral communication; interest and experience with working with families and/or young children; and expertise in longitudinal data analysis.
The UCI Campus and Community
Located in coastal Orange County, UCI is the fourth-largest campus in the University of California system. The city of Irvine is a planned community of over 200,000 located approximately halfway between Los Angeles and San Diego, about one hour from each major city. The city of Irvine has been ranked as one of the safest places to live in the U.S. and encompasses some of the highest-ranking public schools in California. Recreational opportunities abound: The UCI campus is within biking distance from the Pacific Ocean and a two-hour drive from mountain and desert vacation areas. The campus community includes five educational/child-care centers for infant-kindergarten aged children, and an after-school program for K-6.
To Apply: Applications should be submitted online at https://recruit.ap.uci.edu/JPF06389.
Please include a cover letter explaining your relevant background and interest in this project, CV, and names of three references (please do not solicit letters).
Inquiries may be directed to Stephanie Reich (949-824-5970 or smreich@uci.edu.
The University of California, Irvine is an Equal Opportunity/Affirmative Action Employer advancing inclusive excellence. All qualified applicants will receive consideration for employment without regard to race, color, religion, sex, sexual orientation, gender identity, national origin, disability, age, protected veteran status, or other protected categories covered by the UC nondiscrimination policy.
Job location
Irvine, CA
Learn More
More information about this recruitment: http://education.uci.edu/
Requirements
Document requirements
Curriculum Vitae – Your most recently updated C.V.
Cover Letter
Misc / Additional (Optional)
Reference requirements
3 required (contact information only)
© Copyright 2020 Internet Employment Linkage, Inc.