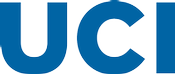 Recruitment Period
Open August 14th, 2020 through Tuesday, Sep 15, 2020 at 11:59pm (Pacific Time)
Description
The Henry Samueli School of Engineering may have need for one or more temporary Lecturers to teach the following course in the Interdisciplinary Studies Program during the Fall and Winter quarter of the 2020-2021 Academic year.
Introduction to Engineering I-II (ENG 7A-B) is a two-quarter lower division course for students with freshman or sophomore standing in Engineering. This interdisciplinary course focuses on two aspects: introducing different engineering disciplines, and teaching fundamental engineering design principles and process to first year students. The students will work on a highly multidisciplinary project in a team setting – to design, build and test a remote control and an autonomous rover through essential engineering skills including Computer Aided Design (CAD) modeling, programming, and mechanical and electrical fabrication. Students will experience a real-world product development process through planning, research, design, manufacturing, and evaluation the assigned project. Each student will be assigned to work in a team of five to seven and responsible for evaluation of oneself and teammates. Each team will learn and prepare technical memo, reports and presentations during the course. We will also encourage interaction of students with engineering companies by inviting guest speakers and alumni to present and discuss current engineering trends and challenges in class.
To apply and upload documents, go to:
https://recruit.ap.uci.edu/analyst/recruitments/JPF06335/
The University of California, Irvine is an Equal Opportunity/Affirmative Action Employer advancing inclusive excellence. All qualified applicants will receive consideration for employment without regard to race, color, religion, sex, sexual orientation, gender identity, national origin, disability, age, protected veteran status, or other protected categories covered by the UC nondiscrimination policy.
Job location
irvine, CA
Learn More
More information about this recruitment: https://recruit.ap.uci.edu/analyst/recruitments/JPF06335
Requirements
Document requirements
Reference requirements
3-5 required (contact information only)
© Copyright 2020 Internet Employment Linkage, Inc.