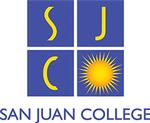 Requisition Number: 1231
Classification Title: Adjunct Faculty
Regular/Temporary: Temporary
Full or Part Time: Part Time
Hours Per Week: Varies per Week
Starting Salary: Commensurate upon applicable experience or degree attained
Funding Type: Institutionally Funded
Job Description Summary
Adjunct faculty serve as temporary part-time faculty and are appointed as needed on a semester by semester basis. The primary duty is effective teaching of college-level courses and/or labs in the qualified discipline.
Duties & Responsibilities
This position reports to the Dean and is responsible for developing and revising instructional materials; presenting material in an organized manner; evaluating student learning; maintaining student records; teaching day, evening, weekend, and on-line classes, as assigned; teaching at the main and/or satellite campuses, as assigned; maintaining a minimum of 1 office hour per week per assigned course; participating in Adjunct Professional Development activities; demonstrating and promoting the school values of: Innovation, Collaboration, Accountability, Respect and Excellence.
Qualifications
A degree in the field is preferred and/or equivalent of combination of education, training and experience in Instrumentation Controls and Electrical Technology.
Preference will be given to candidates with prior teaching experience.
Experience with traditional face-to-face, hybrid and online courses and the ability to use San Juan College's Learning Management System (Canvas) as well as technology-enhanced curriculum.
Access to home internet, a personal computer, and telephone is required.
Demonstrates skill and willingness to learn and use multiple technology platforms to communicate with students.
San Juan College is committed to building a diverse faculty and staff, and is an Equal Opportunity Employer. We seek an individual invested in equity and inclusiveness, who has experience with, knowledge of, and sensitivity to the needs of diverse populations.
Special Instructions to Applicants
Adjunct faculty are hired on a semester basis, depending upon the instructional needs identified for each semester. Such services shall be compensated on a credit hour or contact hour basis, dependent upon the position.
It is the policy of San Juan College, in this department, that adjunct faculty may teach no more than 16 credit hours per semester, except upon approval by the Vice-President of Learning and the Associate Vice-President of HR and Legal Activities.
Payroll and Benefits:
Adjunct faculty are paid twice a month, on the 15th and last working day of the month, provided that all payroll forms are signed in a timely manner. Adjunct faculty are paid at an hourly rate as applicable.
Adjunct faculty teaching one (1) credit class or more are eligible for the tuition waiver benefit. Tuition may be waived for one class, up to four (4) credit hours per semester, and any one (1) credit HHPC Fitness Conditioning class for each semester they are employed. This tuition waiver benefit may be transferred to a qualified family member for the semester they are employed. If transferring to a qualified family member, proof of family status is required (i.e., marriage certificate, affidavit of domestic partnership or birth certificate) and must be verified by Human Resources.
Additional benefits available to Adjunct faculty teaching one (1) credit class or more:
Free Professional Development (technology training; teaching and learning seminars; learning symposiums).
Free Library Services (CD and

DVD

checkout; book and periodical checkout).
403(b) participation.
Employee Assistance Program
o Available 24 /7 – Provides 3 FREE sessions for services such as short-term counseling and assessments, referrals, prevention/education resources, and crisis intervention o Allstate/Aflac
o Liberty Mutual
Adjunct faculty teaching three (3) or more credit hours will have Educational Retirement Board (ERB) contributions withheld each pay period. Contribution rates and retirement eligibility are available on the State of New Mexico Educational Retirement Board website http://www.nmerb.org
Adjunct faculty are not medical benefit eligible. State and federal taxes, FICA and social security will be withheld for all adjunct faculty.
Unofficial transcripts may be attached to this application. Official transcripts must be sent to Human Resources upon hire.
The completion of a satisfactory background check is required.
Open Date: 07/01/2020
Close Date: 06/30/2021
Open Until Filled: No
Starting Date: Determined upon class demand
San Juan College is committed to policies of equal employment opportunity.
© Copyright 2020 Internet Employment Linkage, Inc.