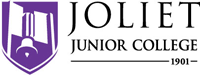 Department: Technical Education
Job Description Summary:
ESSENTIAL JOB DUTIES AND KEY RESPONSIBILITIES
Course load of no more than 12 contact hours in appropriate instructional area.
Participate in annual student and chair/coordinator evaluations.
Comply with departmental curriculum, grading standards, attendance policies, textbook choices, and assessments, and other established processes.
Attend classes regularly; return college reports, credentials, and other requested documentation in a timely manner; effectively communicate with appropriate staff and chair.
Comply with all legal and ethical obligations, including

FERPA

,

ADA

, and other regulatory legislations. Communicate discrepancies to appropriate officials.
Commit to furthering the mission, goals, and core values of the college at all times.
Meet other contractual obligations as spelled out in the Joliet Junior College adjunct faculty contract.
Position Summary:
An adjunct community college instructor is an instructor hired for one semester to teach one or more courses for which he/she is qualified to teach. The adjunct instructor reports to the appropriate Instructional Coordinator and/or Department Chair; provides quality instruction for the assigned courses. The instructor works with full-time faculty in assessing students and following all course guidelines. Willingness to teach at other campus sites is required. Adjunct instructors may submit preferences for locations and loads. Position is subject to all terms and provisions of the Joliet Junior College adjunct faculty contract.
Minimum Qualifications:
Bachelor's degree in the field and/or a combination of education, training and tested experience.
Master

ASE

Certification.
Four (4) years of automotive technician work experience and/or teaching experience in the Automotive Technology field.
Expertise in appropriate technologies for instruction.
Preferred Qualifications:
Experience at the community college level.
Experience with traditional and non-traditional students from diverse backgrounds.
Physical Demands:
Normal classroom physical demands.
Must be able to stand for extended periods of time.
Must be able to lift at least 40lbs.
Working Conditions:
Duties are performed indoors in the usual classroom and lab environment.
An equal opportunity employer, affirmative action college supporting diversity.
Joliet Junior College is committed to a policy of non-discrimination to recruit, hire and promote for all positions without regard to race, color, religion, national origin, ancestry, age, gender, marital status, sexual orientation, disability, unfavorable military discharge, or any other unlawful basis in the recruitment selection, or employment of its employees. All employment decisions are based on the qualifications of each individual. No person shall be denied equal treatment on the basis of race, religion, national origin, ancestry, gender, marital status, sexual orientation, disability, unfavorable military discharge or any other unlawful basis in employment practices and policies.
© Copyright 2020 Internet Employment Linkage, Inc.