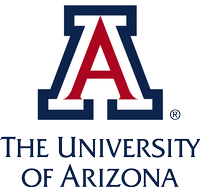 Posting Number: req2339
Department: Aerospace & Mechanical Engr
Location: Main Campus
Address: 1130 N. Mountain Avenue, Tucson, AZ 85721 USA
Position Highlights
The Aerospace and Mechanical Engineering department at The University of Arizona is seeking a qualified and highly motivated Postdoctoral Research Associate. Under the direct supervision of Dr. Kyle Hanquist, the selected candidate will be responsible for basic and applied research in the area of computational aerothermodynamics relevant to hypersonic flight environments.
Outstanding UA benefits include health, dental, vision, and life insurance; paid vacation, sick leave, and holidays; UA/ASU/NAU
tuition reduction for the employee and qualified family members; access to UA recreation and cultural activities; and more!,
The University of Arizona has been recognized for our innovative work-life programs. For more information about working at the University of Arizona and relocations services, please click here.
As a cost-saving measure related to the impact of COVID-19, Furlough and Furlough-Based Salary Programs have been approved by the Arizona Board of Regents. All new hires subject to the programs will be notified in accordance with adopted Furlough and Furlough-Based Salary Programs guidelines and will be required to comply with all measures. To learn more about the programs and whether this position is affected, please visit hr.arizona.edu/FY-2020-2021-Furlough-Program.
Duties & Responsibilities
Conduct research and development in one or more of the following areas relating to the simulation of hypersonic flows: nonequilibrium modeling, electron transpiration cooling, aero-optics, fluid-thermal-structural interaction, low-temperature plasmas, optimization, and/or other physics applicable to hypersonic flows.
Supervision of Undergraduate and Graduate Students.
Project liaison to industrial sponsors and external federal agencies.
Assist or write proposals related to ongoing research projects.
Presentation of research at national and international conferences.
Close collaboration with industry and academia.
Perform other duties as assigned.
Minimum Qualifications
Recent Ph.D. in the area of aerospace engineering, computational sciences, or related field, or equivalent combination of education and related experience.
Knowledge of and experience in the fields of aerodynamics, aerothermodynamics, and/or fluid dynamics.
Strong and demonstrated interest in programming; preferably in the context of CFD.
Experience with numerical methods, and modeling and simulation.
Strong analysis skills, research, and technical writing skills.
Preferred Qualifications
Research experience with aerothermodynamics and nonequilibrium flows.
Experience with advanced C++, C and/or Fortran95 algorithm development.
Ability to work on sensitive (e.g., ITAR) projects.
FLSA: Exempt
Full Time/Part Time: Full Time
Number of Hours Worked per Week: 40
Job FTE: 1.0
Work Calendar: Fiscal
Job Category: Research
Benefits Eligible: Yes – Full Benefits
Rate of Pay: DOE
Compensation Type: salary at 1.0 full-time equivalency (FTE)
Type of criminal background check required: Name-based criminal background check (non-security sensitive)
Number of Vacancies: 1
Contact Information for Candidates
Kyle Hanquist
Assistant Professor
hanquist@arizona.edu
Open Until Filled: Yes
Documents Needed to Apply: Curriculum Vitae (CV) and Cover Letter
Special Instructions to Applicant
Conferred PhD is requied upon offer of employment.
Diversity Statement
At the University of Arizona, we value our inclusive climate because we know that diversity in experiences and perspectives is vital to advancing innovation, critical thinking, solving complex problems, and creating an inclusive academic community. As an Hispanic-serving institution, we translate these values into action by seeking individuals who have experience and expertise working with diverse students, colleagues, and constituencies. Because we seek a workforce with a wide range of perspectives and experiences, we provide equal employment opportunities to applicants and employees without regard to race, color, religion, sex, national origin, age, disability, veteran status, sexual orientation, gender identity, or genetic information. As an Employer of National Service, we also welcome alumni of AmeriCorps, Peace Corps, and other national service programs and others who will help us advance our Inclusive Excellence initiative aimed at creating a university that values student, staff and faculty engagement in addressing issues of diversity and inclusiveness.
The University of Arizona is a committed Equal Opportunity/Affirmative Action Institution. Women, minorities, veterans and individuals with disabilities are encouraged to apply.
© Copyright 2020 Internet Employment Linkage, Inc.