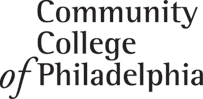 Community College of Philadelphia
Community College of Philadelphia is dedicated to promoting a work environment that attracts and retains talented and diverse faculty and staff, and which challenges each of us to achieve at the highest level while contributing to the mission of the College. We value and support a culturally diverse and intellectually dynamic community to prepare our students for global citizenship. Join us as we transition from our first 50 years into the next and build upon a legacy that will impact the city of Philadelphia and beyond.
Community College of Philadelphia is seeking to fill an Associate Vice President Information Technology position. Reporting to the Vice President of Business & Finance, the Associate Vice President for Information Technology establishes and directs the strategic long-term goals, policies and procedures for the College's information technology department. This position directs the planning and implementation of enterprise IT systems in support of business operations in order to improve cost effectiveness, service quality and business development, while providing leadership for the overall effectiveness and operations for the ITS division. The AVP for Information Technology is responsible for monitoring and analyzing technology and trends that could improve the College's operations and performance; in addition to establishing technology standards and communicating technical information throughout the organization.
For a complete position description, and to apply online, please visit our career site at jobs.ccp.edu, or click the "Apply" button.
Community College of Philadelphia recognizes that our employees are important and vital to our success. We offer a high-quality, comprehensive program of benefits, which represents an important component of total compensation.
Our benefits include:
Medical, dental and prescription drug plans for employee and all of their eligible family members
College-paid life and disability insurance
College closes for Winter Break the week between Christmas and New Years and for a week in March for Spring Break
Tuition remission (for classes at the College)
Forgivable tuition loan (for classes at any accredited academic institution)
403(b) retirement plan with 10% College contribution
Healthcare and Dependent Care flexible spending accounts
College operates on a 4-day work week during the summer months
Paid vacation plus holiday and personal time off
Community College of Philadelphia is an equal opportunity employer, and all qualified applicants will receive consideration for employment without regard to race, color, religion, sex, national origin, disability status, protected veteran status or any other characteristic protected by law.
Minimum Qualifications
Bachelor's degree in Computer Science, Business Information Systems, or related field required.
Seven (7) years of leadership experience in all phases of computer operations required.
Three (3) years of senior management experience in computer operations required.
Experience with IT planning, and system design/implementation and management of technical personnel required.
Experience leading the strategic planning and administration of information technology required.
Previous experience using an enterprise wide system required.
Ability to define user needs, develop and implement information systems and develop staff required.
Strong collaboration skills and customer service orientation required.
Demonstrated ability to exercise good judgment and decision-making required.
Strong interpersonal, analytical, and problem-solving skills required.
Demonstrated ability to clearly present technical material to non-technical staff required.
Ability to drive change and innovation to support organizational goals and objectives.
Strong written and oral communication skills required.
Ability to juggle shifting priorities and multiple demanding projects.
Ability to maintain sensitivity, understanding and respect for a diverse academic environment, inclusive of students, faculty, and staff of varying social, economic, cultural, ideological, and ethnic backgrounds required.
Preferred Qualifications
Master's degree in a related field preferred. Any and all degrees must be from a recognized institutional accreditor.
Senior management experience in higher education preferred.
Previous experience using Ellucian Banner or a similar system preferred.
Demonstrated experience in network and telecommunications systems preferred.
Management experience in a unionized environment preferred.
PI123410082
Community College of Philadelphia is an affirmative action, equal opportunity and equal access employer. The College encourages applications from individuals from traditionally under-represented groups. AA/EOE
© Copyright 2020 Internet Employment Linkage, Inc.