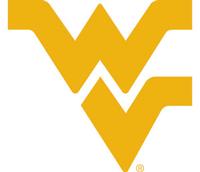 Postdoctoral Fellow, Chemical and Biomedical Engineering – Statler College- 15356
Description
The Department of Chemical and Biomedical Engineering (CBE) in the Benjamin M. Statler College of Engineering and Mineral Resources at West Virginia University (WVU) invites applications for a Postdoctoral Fellow in the general areas of Catalysis and Reaction Engineering. This position supports research initiatives related to advanced catalyst synthesis, characterization, reaction mechanism and performance tests.
Responsibilities will include but are not limited to the following: 
Conduct research on process and catalyst development/characterization and kinetics.
Guide graduate and/or undergraduate students.
Liaison with other researchers from national labs, academia, and industry on all aspects related to this work and write proposals to seek funding.
Attend research conferences and read scientific literature to keep abreast of technological advances and latest research findings.
Search scientific literature to select and adapt methods or procedures that are most appropriate for specific research goals.
Prepare results of experimental findings for presentation to colleagues and sponsors at professional/technical conferences; and/or, for publication in scientific journals, as directed. 
West Virginia University is the State's comprehensive Land Grant University with an enrollment of about 29,000 students and a R1 Carnegie Classification. Morgantown and its vicinity has a diverse population of about 62,000 residents and is ranked highly among the most livable small cities in the country. The community lies within a high technology corridor that also includes several federal research facilities, as well as industries active in shale gas operations. The city is readily accessible and within driving distance from Pittsburgh, PA and Washington, DC. For more information on WVU and Morgantown, see http://www.wvu.edu and http://www.morgantownwv.gov.
Qualifications
A PhD in chemistry, chemical engineering, physics, or material science, with a background in catalysis research related to catalyst synthesis and testing is required.
Experience with DFT modelling, zeolite synthesis, characterization and activity testing are also required as is a record of research publications in scientific journals.
All applicants must be capable of completing the assigned tasks within the United States.
Applicants must submit a cover letter, curriculum vitae, and contact information for three professional refer­ences. Only candidates who submit complete documentation will be considered in the review process. 
Review of applications will begin on October 1, 2020. For questions or additional information, contact Dr. Jianli Hu, john.hu@mail.wvu.edu. You may also visit the CBE website at http://cbe.statler.wvu.edu.
West Virginia University is proud to be an Equal Opportunity employer, and is the recipient of an NSF ADVANCE award for gender equity. The University values diversity among its faculty, staff, and students, and invites applications from all qualified applicants regardless of race, ethnicity, color, religion, gender identity, sexual orientation, age, nationality, genetics, disability, or Veteran status.
WVU is an EEO/Affirmative Action Employer. Under represented class members are encouraged to apply. This includes: minorities, females, individuals with disabilities and veterans.
© Copyright 2020 Internet Employment Linkage, Inc.