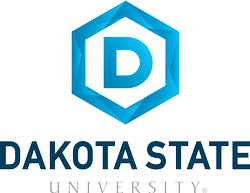 Dakota State University's College of Business and Information Systems invites applications for a 9-month, term instructor of accounting position with an August 2021 start date.
The successful applicant will be expected to teach primarily financial accounting, accounting systems, and taxation courses at the undergraduate level. The background and ability to teach data analytics, and/or governmental or non-profit accounting is also preferred. The applicant must be willing to teach courses in both the traditional and online environments.
The successful candidate will have expectations for advising students interested in accounting, with opportunities for working with student organizations and assisting with College of BIS events and accreditation requirements.
REQUIREMENTS: A minimum of a master's degree in accounting or a master's degree in a related area plus 18 hours of graduate courses in accounting is required. The successful candidate will have excellent teaching skills and experience at the university level. Other requirements are proficiency in oral and written communication and enthusiasm for engagement. Expertise in financial accounting is required.
PREFERRED QUALIFICATIONS: A Ph.D. or D.B.A. in Accounting is preferred. Related business experience and/or professional certification are preferred. Candidates with experience working with diverse student, staff, and faculty are preferred. Experience teaching in an online environment is helpful.
DSU accepts applications through an on-line employment site. To apply, visit https://yourfuture.sdbor.edu. The employment site will require the attachment of a cover letter, curriculum vita, unofficial copy of the most recent degree transcript, and supporting references, including addresses, telephone numbers, and email addresses of at least three references.
Review of applications will begin immediately and will continue until the position is filled.
DSU is located in Madison, South Dakota in the southern lakes region of the state. The region boasts a wealth of outdoor sports and a life-style possible only in smaller towns and rural communities. Madison is just a 50-minute drive from Sioux Falls, the largest city in South Dakota.
Dakota State employees receive a comprehensive and flexible benefits package including paid time off, health and retirement benefits, and life and disability insurance options. Other benefits include reduced tuition, longevity pay and training opportunities. DSU also provides professional liability coverage.
Dakota State University is committed to recruitment, hiring and retention of minorities. We urge individuals from underrepresented groups to apply. Applicants with disabilities are invited to identify any necessary accommodations required in the application process. E-Verify, EOE.
© Copyright 2020 Internet Employment Linkage, Inc.