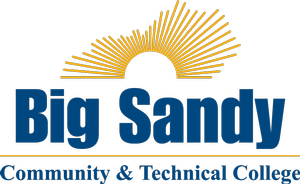 Department: Information Technology Faculty
Summary
Big Sandy Community and Technical College is accepting applications for part-time instructors to teach Information Technology courses, such as Cisco and CIT 105, in-person & online for selected day, evening, and weekend classes at any of our campus locations. 
Part-time instructors are paid $515.00 per college credit hour.
Duties
Plans and carries our instruction, instructional activities and prepares learning materials.
Provides instruction to students in the subject area.
Prepares lesson plans (as needed) and maintains records and reports on student attainment, attendance/activity and progress.
Utilizes approved online course template and syllabus format, maintains classroom order and discipline.
Qualifications
Minimum Requirements: Bachelor's degree in CIT or related field to teach Cisco courses and a Master's degree in an associated field to teach CIT 105 and other transfer courses; Teaching experience preferred. Credential must be granted from a regionally accredited institution of higher education.
Certifications in Cisco and Cybersecurity highly recommended.
Cisco certifications such as CCNA and CCENT are preferred.
A passion for teaching undergraduate students and an ability to effectively work with a team is essential to success in this position. Experience with on-line teaching and using Blackboard is preferred.
Applicants must complete the online application, submit a letter of interest, current resume or curriculum vitae, and all college transcripts. Contact information for three professional references is required. References should have current knowledge of candidate's professional work. Official college transcripts are required before hiring, however, copies are acceptable for initial review. 
KY law requires state and national pre-employment background checks as a condition of employment.
Long Description
About Us
Big Sandy Community and Technical College (BSCTC) is committed to quality educational opportunities for student success, promotes economic growth and enhances the quality of life of its constituents. With campuses in Prestonsburg, Pikeville, Paintsville and Hager Hill, BSCTC offers 30 academic and technical programs and more than 200 credentials with an emphasis on innovation in learning and student access, transfer and success. BSCTC is one of 16 colleges in the Kentucky Community and Technical College System (KCTCS). The Kentucky Community and Technical College System is an equal educational and employment opportunity institution.
KCTCS is committed to achieving excellence through cultural diversity. We actively encourage applications and/or nominations of persons of color, women, veterans, persons with disabilities and other individuals.
Assignment Period
5 Months
Degree Type: Bachelor's Degree
Salary Type: Exempt
Salary Upper: $515.00 Per Credit Hour
Salary Lower: $515.00 Per Credit Hour
The Kentucky Community and Technical College System is an equal educational and employment opportunity institution and does not discriminate on the basis of; race, religion, color, sex, national origin, age, disability, family medical history, or genetic information. Further, we vigilantly prevent discrimination based on sexual orientation, parental status, marital status, political affiliation, military service, or any other non-merit based factor.
© Copyright 2020 Internet Employment Linkage, Inc.