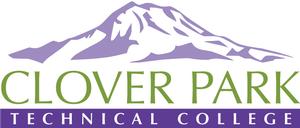 The Electrical Apprenticeship Instructor part-time adjunct instructor position will teach related supplemental instruction to electrical apprentices seeking general journey level electrician licensure (EL01) to work in commercial/industrial and all specialty electrical categories. This non-tenure track faculty position will teach classes based on the nationally recognized NCCER (National Center for Construction Education & Research) curriculum.
The current pay rate is $722.47 per credit. Full-time load is 20 credits.
This position is represented by the Clover Park Federation of Teachers, Local 3913, AFT/ AFT Washington.
Duties and Tasks (Essential Functions):
Provide classroom and lab instruction utilizing a variety of teaching techniques to prepare students for journey-level certification as an electrician
Create, implement, and modify curriculum as required to meet learning outcomes. * Maintain and manage classroom environment, equipment, tools, and supplies.
Create and maintain an atmosphere of professionalism and mutual respect with students. Maintain a safe environment through instruction, policy and continuous evaluation of program equipment and laboratory space.
Utilize online learning management system and incorporate multiple modalities into curriculum planning.
Maintain accurate student progress records updated in a timely manner and assess and provide feedback on student learning.
Submit student grades in a timely manner.
Provide career guidance and job placement assistance.
Other duties as assigned.
Perform administrative tasks for the electrical apprenticeship program and the college
Document and maintain accurate records of student competency, performance, and attendance in accordance to the program and college policies.
Participate in program promotion events, program information sessions, and other program marketing activities.
Work with the advisory committee, program faculty and college administration to develop strategies for continuous program and course improvements.
Attend college In-Service Day activities, department, division and other meetings and college-related events as required.
Serve as an active participant on college committees.
Provide and maintain program information and communication with the college community.
Minimum Qualifications:
Must be a currently licensed 01 Electrician in WA:
Must have 3 years of journey-level experience.
Preferred Qualifications:
Candidate should be willing to take an adult education certification short-course in the first year to meet LNI requirements.
Demonstrate basic computer skills and willing to learn the NCCER Connect online gradebook system.
Strong organization skills to stay on top of class materials and keep apprentices and labs organized.
Application Instructions:
Complete application
Upload cover letter describing your skills and experience, and how they relate to the Minimum and Preferred Qualifications of this position
Upload resume
Complete Supplemental Questions
Should you have any difficulties uploading your documents, please contact NeoGov Technical Support at 1-855-524-5627, Mon-Fri 6:00 AM to 6:00 PM Pacific Time.
Official transcripts are required upon hire.
At this time, Clover Park Technical College is not sponsoring H1-B Visas.
All offers of employment at Clover Park Technical College are contingent upon successful completion of background checks which include criminal history. Information obtained from the background checks will not necessarily preclude employment but will be considered in determining the applicant's suitability and competence to perform in the specific position.
Land Acknowledgement Statement
We acknowledge that we are on the traditional land of the Puget Sound Salish peoples belonging to the Puyallup, Steilacoom, Nisqually, and Squaxin Island tribes and bands, and we honor and thank the traditional caretakers of this land. We value the tribes in our community, and the impact that they continue to make on our college to this day. For more information about CPTC's commitment to indigenous tribes, please visit http://www.cptc.edu/diversity
Why we work for Washington State's Community and Technical Colleges
There are a host of reasons why we work at Clover Park Technical College, including the fact that we are part of a network called State Board of Community and Technical Colleges (SBTC). We are proud to be part of an institution that believes in building strong people, families and communities. Community and technical colleges help people grow their skills and talents so they can become global citizens. Faculty and staff make colleges come alive, giving each student a place in which they want to learn. You can participate in college events, clubs and committees which engage you, while college guest speakers enlighten and inspire you.
More than a paycheck
Clover Park Technical College offers much more than a paycheck. There is an outstanding benefits package which is worth an additional value equivalent to about 30% of your base salary. We offer a full range of benefits that include multiple medical, dental, life and disability coverage options for employees and eligible family members; choice of retirement and deferred compensation plans to save for the future; paid holidays, sick time, and vacation, reduced tuition, and employee discounts and memberships Employee Assistance Program and more.
Our History
Clover Park Technical College is located in Lakewood, Washington. Our college has a rich history of professional and technical education dating back to the 1940s, when Clover Park School District established a War Production program, training civilians as auto mechanics, aircraft-service mechanics, ship-fitters, welders and blueprint readers. Now, CPTC offers more than forty programs in Aerospace, Advanced Manufacturing, Health Sciences, Human Services, Business, Hospitality, Science Technology, Engineering, Transportation and Trades. CPTC has two campuses: Our main campus is located in Lakewood, WA and our South Hill Campus is located in Puyallup, WA. Learn more about Clover Park Technical College by visiting About CPTC.
Equal Opportunity Employer
Clover Park Technical College is an equal opportunity employer and committed to principles of diversity. We consider applicants for all position without regard to race, color, creed, religion, age, marital status, national origin, sex, sexual orientation, disability, genetic information or status as a disabled veteran or Vietnam-era veteran.
Accessibility Statement
As part of our commitment to equal opportunity, we strive to promote an accessible workplace for all employees, not only physically, but digitally. We are working to enhance our accessible workplace technologies, including an accessible online application system. If you are unable or limited in your ability to use or access www.neogov.com or our Career page, www.cptc.edu/careers you can request reasonable accommodations by contacting Human Resources. To learn more about what Clover Park Technical College is doing to promote technology access for all, please visit www.cptc.edu/accessibility.
© Copyright 2020 Internet Employment Linkage, Inc.