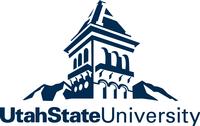 Requisition ID: 2020-2912
# of Openings: 1
Job Locations
US-UT-Logan
Category (Portal Searching): Information Technology
Position Type: Benefited Full-Time
Job Classification: Exempt
College: E Eccles Jones Coll of Ed & Hum Svs
Department: Dean-EEJ Coll of Educ & Human Svs
Advertised Salary
Commensurate with education and experience, plus excellent benefits.
Overview
The Helpdesk Manager is responsible for the purchasing, maintenance, and roll-out of college-wide computer systems. The individual will oversee, coordinate, and lead the day-to-day activities of the CEHS IT helpdesk. Among the duties will be to assign priority, staffing, and management of service tickets within the college to ensure a high service level and customer service.
Responsibilities
Manages the assignment of staff and priority levels to the computer/network trouble-ticket system. Will oversee the escalation of incidents to the appropriate level of support
Develops, implements, and maintains the roll-out of standard operating system images across college computers.
Devises and develops security templates that will be applied to computers in the college's domain using Active Directory
Hires, trains, plans, schedules, assigns, monitors, and evaluates the work of assigned staff.
Oversees the day-to-day operations of CEHS IT Helpdesk.
Communicates with clients via email, telephone, or ticketing platform.
Manages the procurement of computer hardware, software, and peripherals for the college (Purchasing, EZ-Buy).
Maintains and performs simple repairs on computers, printers, and peripherals.
Ensures proper care in the use and maintenance of equipment and supplies.
Ensures adherence to quality standards and deadlines.
Ensures that employees follow documented policies and procedures.
Creates and maintains a positive teamwork environment.
Performs miscellaneous job-related duties as assigned.
Knowledge, Skills, and Abilities
Skilled in the use, maintenance, and repair of computers.
Knowledge of computer network layers.
Skilled in organizing resources and establishing priorities.
Ability to analyze and solve problems.
Ability to make administrative/procedural decisions and judgments.
Ability to train and supervise employees, including organizing, prioritizing, and scheduling work assignments.
Ability to foster a cooperative work environment.
Employee development and performance management skills.
Ability to offer leadership to subordinate staff in area of expertise.
Qualifications
Minimum Qualifications:
Bachelor's degree in Management Information Systems (MIS), Computer Science (CS), or closely related field and two (2) years related experience OR six years (6) years of experience in the Information Technology sector in roles as a systems manager, accompanied by relevant technical certifications (ex. CompTIA A+, Network+ Certification, Microsoft Certified Systems Administrator or closely related certification).
One year of experience supervising others.
Excellent interpersonal and communication skills
Excellent problem solving and analysis skills
Preferred Qualifications:
Progressive experience in manager or administrator roles within the IT Field
Required Documents
Along with the online application, please attach:
Resume/CV to be uploaded at the beginning of your application in the candidate profile under "Resume/CV"
Names and contact information for at least three professional references to be provided at the beginning of your application in the candidate profile
Copies of applicable certifications to be uploaded into the candidate profile under Documents 1-10
Cover Letter to be typed/pasted in a text box at the end of the application process
**Document size may not exceed 10 MB.**
Advertised Salary
Commensurate with education and experience, plus excellent benefits.
ADA
Employees work indoors and are protected from weather and/or contaminants, but not, necessarily, occasional temperature changes. The employee is regularly required to sit and often uses repetitive hand motions.
Bending, crawling, and crouching may be required. Incumbents may be required to lift, push, and/or pull objects around 50 pounds and be required to walk and/or stand for long periods of time. Incumbents nearly continuously listen, hear, and talk.
College/Department Highlights
The Emma Eccles Jones College of Education and Human Services is committed to quality teaching, outreach and research. It is home to eight departments. Graduate and undergraduate programs are strengthened by an on-campus elementary school and three stand-alone centers. These offer services to the community and provide students with real-world service and research opportunities. Additional community services are provided by the individual departments. 
University Highlights
Utah State University (USU) was founded in 1888 and is honored to be Utah's land-grant and space-grant university. USU is a Carnegie RU/H (Research University/High Research Activity) institution with approximately 27,800 students (24,660 undergraduates and 3,140 graduate students) on the Logan main campus. Utah State's statewide system features eight campuses and 23 education centers and serves all counties in the state with Extension programs. USU offers 165 undergraduate majors, 138 graduate programs, and a variety of innovative stackable associate and certificate credentials. Washington Monthly ranked USU 14th in their national university rankings in 2019 and the 5th best public national university in the nation in 2018. As one of the two premier research institutions in Utah, USU is proud to provide a high-quality education at an affordable price. Additional information about Utah State University can be found here.
A core characteristic of USU is engagement with communities and people in economic development, improvements to quality of life, and human capital. Through the practical application of knowledge, the University and its faculty engage and share expertise with the state, nation, and world, preserving the historical land-grant tradition of partnering with communities to address critical societal issues in the interest of the public good.
The USU main campus is located in beautiful Logan, Utah; a city of about 50,000 situated in a picturesque mountain valley about 80 miles north of Salt Lake City. Outstanding recreational opportunities abound in the nearby mountains and proximate region.
Notice of Non-discrimination
In its programs and activities, including in admissions and employment, Utah State University does not discriminate or tolerate discrimination, including harassment, based on race, color, religion, sex, national origin, age, genetic information, sexual orientation, gender identity or expression, disability, status as a protected veteran, or any other status protected by University policy, Title IX, or any other federal, state, or local law.
The following individuals have been designated to handle inquiries regarding the application of Title IX and its implementing regulations and/or USU's non-discrimination policies:
Executive Director of the Office of Equity Alison Adams-Perlac, alison.adams-perlac@usu.edu, Old Main Rm. 161, 435-797-1266
Title IX Coordinator Hilary Renshaw, titleix@usu.edu, Old Main Rm. 161, 435-797-1266.
For further information regarding non-discrimination, please visithttps://equity.usu.edu/, or contact:
U.S. Department of Education, Office of Assistant Secretary for Civil Rights, 800-421-3481, OCR@ed.gov
U.S. Department of Education, Denver Regional Office, 303-844-5695, OCR.Denver@ed.gov
USU is sensitive to the needs of dual career couples and provides a Dual Career Assistance program to support careers for partners who are also seeking employment.
USU NOTICE OF NONDISCRIMINATION
In its programs and activities, Utah State University does not discriminate based on race, color, religion, sex (including sexual harassment, pregnancy, childbirth, or pregnancy-related conditions), national origin, age, genetic information, sexual orientation or gender identity/expression, disability, status as a protected veteran, or any other status protected by university policy or local, state, or federal law. The following person has been designated to handle inquiries regarding non-discrimination policies:
USU Title IX Coordinator
Affirmative Action/Equal Opportunity Director
titleix@usu.edu
Old Main Rm. 161
435-797-1266
aaeo.usu.edu/discrimination
For further information on notice of non-discrimination:
U.S. Department of Education
Office for Civil Rights
303-844-5695
OCR.Denver@ed.gov
© Copyright 2020 Internet Employment Linkage, Inc.