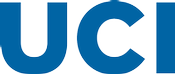 Recruitment Period
Open September 1st, 2020 through Wednesday, Jun 30, 2021 at 11:59pm (Pacific Time)
Description
A Postdoctoral position is available in the Milner Lab at the Beckman Laser Institute & Medical Clinic, University of California, Irvine (UCI). The Milner lab is broadly interested in developing novel optical microscope and laser medical technologies, physics, and optics to integrate various new optical technologies into current and new systems.
Highly motivated candidates with a recent Ph.D. in Electrical Engineering, Computer Engineering, Biomedical Engineering, or equivalent encouraged to apply. The preferred candidate will have at least 5 years of experience in,
Three or more of the following required areas: optical coherence tomography, optoacoustics/photoacoustics, fiber laser modeling and construction, fiber tip processing, optical design, optical system fabrication, fiber optic systems and components.
Two or more of the following required areas: tissue optics, laser-tissue interaction, laser-tissue surgery, vascular treatment with lasers.
Simulation tools including ZEMAX, COMSOL, MATLAB, C/C++ programming and prior experience working on emergency use authorization (EUAs) devices with the FDA preferred.
Experience with image processing tools like ImageJ, fiber processing tools like Vytran/Fujikura preferred as these will be particularly useful for this position. Experience in writing IACUC protocols for animal studies with novel devices is desired.
Preferred candidates should have experience in writing proposals for the NIH, NSF, DoD or other federal funding agencies.
The Lab is on the UCI campus and equipped with state-of-the-art facilities. Successful candidates will join an interdisciplinary and collaborative team collaborating with various partners. Successful candidates will enjoy innovative research and beautiful southern California.
Submit the following materials via UC Irvine's online application system, RECRUIT, found at: https://recruit.ap.uci.edu/JPF06375.
Curriculum vitae
One-page proposed statement of research on the important problem/question you want to address, specific aims, and approaches
A statement that addresses past and/or potential contributions to diversity, equality, and inclusion
The University of California, Irvine is an Equal Opportunity/Affirmative Action Employer advancing inclusive excellence. All qualified applicants will receive consideration for employment without regard to race, color, religion, sex, sexual orientation, gender identity, national origin, disability, age, protected veteran status, or other protected categories covered by the UC nondiscrimination policy. A recipient of an NSF ADVANCE award for gender equity, UCI is responsive to the needs of dual career couples, supports work-life balance through an array of family-friendly policies, and is dedicated to broadening participation in higher education.
Learn More
More information about this recruitment: http://www.bli.uci.edu
Requirements
Document requirements
© Copyright 2020 Internet Employment Linkage, Inc.